Leverage Product Identity, Counterfeit Detection andLogistic Tracking in the Publishing Industry.
Example of Using QR Code for Interactive Book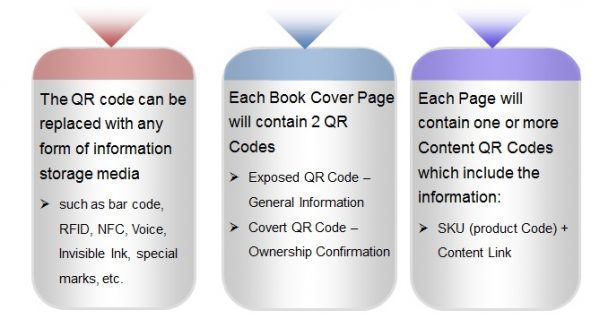 Overall Process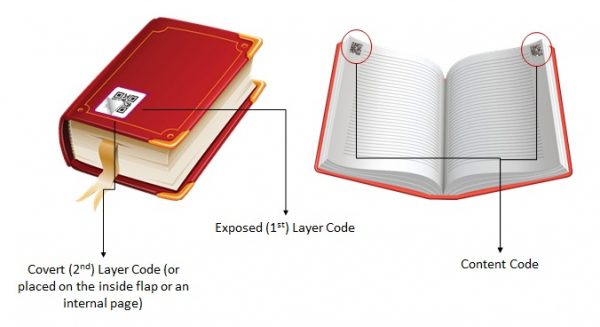 Feature Highlights
1.  Only1st & 2nd layer codes are unique from book to book
2.  Thecontent QR code for each particular session (a page/ chapter/ question/paragraph/ etc.) will be the same from book to book of the same SKU.
This approach incurs LOWER cost:
Fewer unique QR codes to begenerated
Only the cover page requires digital printing while internal pages may use traditional printing technologies(eg. offset)
Other Additional Benefits (New BusinessModel with Revenue Opportunity)