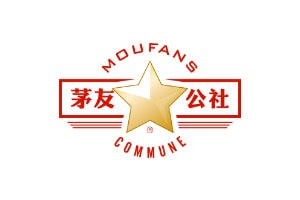 AccessReal Anti-Counterfeit Authentication and Traceability System for Moufans Commune
Project Overview
Moufans Commune is working on providing the first class quality of Chinese rice wine. As we know, Moutai has very high commercial value and collection value. The rise of the e-business platforms of Chinese wine causes the market chaos: Counterfeiting is rampant and consumers have difficulty to distinguish between real and fake Moutai. In addition, e-commerce and parallel market caused various prices which also affected the brand image of Moutai, revenue and the interests of consumers. Moufans Commune starts to establish its own official e-commerce platform to defend the rights of consumers, to protect the brand image of China Moutai Wine, and to regulate the market. This platform adopts i-Sprint's AccessReal Anti-Counterfeit Authentication and Traceability System to protect Moutai from counterfeiting, to provide logistic tracking to avoid fleeing goods and to make consumers can authenticate Moutai rice wine.
Solution
i-Sprint is a professional anti-counterfeit and track-n-trace solution provider. AccessReal Anti-Counterfeit and Track and Trace Authentication System is a reliable tool to prevent counterfeiting of your brand, and to protect the digital identity of each product. Integrating with Moufans Commune e-Commerce Platform, AccessReal Anti-Counterfeit and Track and Trace Authentication System takes QR code as the data carrier, uses mobile devices as a data enquiry tool, provides anti-counterfeiting and product management technology support for enterprises. The system has the features of anti-clone, tamper-proof, malicious queries prevention and anti-intrusion etc.
AccessReal provides system interface API for Moutai business systems to fulfill product management, UAID generation/print, inventory management, statistics and user management.
Issued a unique 2-layer identity QR code to each Moutai wine. The top/exposed layer includes the general product information and logistics tracking information for multiple scans from any consumer. The covert layer is for authenticate identity upon purchase so it can be scanned only once by the buyer.
Moufans Commune Mobile App allows users to authenticate product anywhere and anytime.
AccessReal system supports big data analytics and heat map function. More than that, it can be seamless upgraded and expanded depending on the requirement of Moufans Commune .
Value Proposition
Authenticate Product Anytime & Anywhere – Turn mobile device to an authentication tool. Consumers can authenticate product identity anytime and anywhere with required app and Internet connection. This protects consumer and manufacture both.
Prevent counterfeit and channel conflicts efficiently – Each product has a unique code that cannot be modified, and the tampered code would be failed to authenticate by the system. This can prevent counterfeit and channel conflict, and upgrade brand image.
Can be upgrade to support various labels – It can be upgrade to support anti-counterfeit labels, such as RFID, NFC, bar code etc. Enterprises can custom single or multiple anti-counterfeit labels accordingly.