AccessReal Digital Economy Promotion Agency (DEPA) is a cloud solution powered by i-Sprint Innovations' AccessReal technology with support from GS1 Thailand. The purpose is to provide Thailand farmers with a tool to protect their produce from counterfeit.
AccessReal DEPA transform an individual product into a smart object by providing each with a unique identity. The unique identity enables the tracking of products, collecting of useful data, and protecting the transmission and storage with i-Sprint's bank-grade technologies.
Special package for Thailand Farmers: AccessReal DEPA JumpStart Kit
Use the DEPA Voucher to try out AccessReal DEPA solution. By signing this JumpStart Kit, you will receive the following:
• 2,500 pre-printed dual-layer QR code labels
(each QR code label will be customized with your product information)
• Heat-map report of your product scan activities (Upon request)
• Free to use Standard AccessReal DEPA mobile app to scan QR code labels
With AccessReal DEPA, you can now
• Collect data of which location your product has high scan activities
• Detect any fake scan (possibility of counterfeit product)
AccessReal DEPA Mobile App – Quick and Easy Way of Checking Product's Authenticity
AccessReal DEPA comes with a mobile app to help consumer instantly scan and check product protected with the 'Scan for Authenticity' dual-layer QR Code label whether are they real or fake.
1. Download AccessReal DEPA APP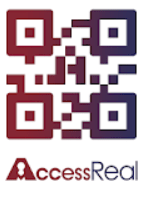 2. Launch the app, tap on the top left icon to see side menu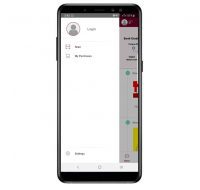 3. Tap "Login" to register for an account or login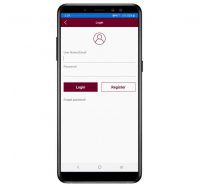 4. Once logged in, please launch the scan function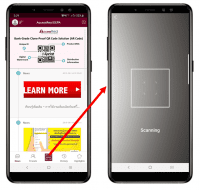 5. Scan the QR code on the product for information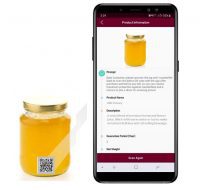 5a. After purchased, you can immediately peel off the top layer to scan the hidden QR code to check authenticity. If it is origin from the manufacturer, you will see congratulations message.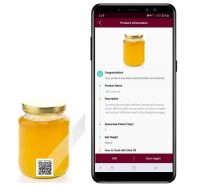 5b. If the scanned message is beware, please report the case to the shop for a replacement.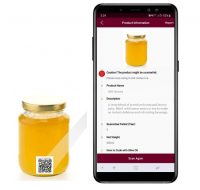 *images used are for illustration purpose.
AccessReal DEPA App is available for download from App Store and Google Play Store.  Please click on the icon to start the download.
To enquiry about AccessReal DEPA JumpStart package, please call Mr Sinchai Nantachokkiat at +66 819254598 (TH) or email enquiry@i-sprint.com. 
About i-Sprint's AccessReal
AccessReal is the technology behind AccessReal DEPA. The full capability of AccessReal includes anti-counterfeit, product track and trace, loyalty/ warrant management, consumer engagement, and business intelligence. For more information, please
click here to download the product brochure